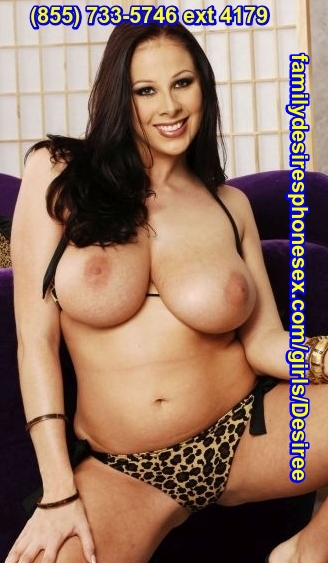 I love my studly brother a lot, more than I can put into words even in family fun phone sex. Love is carnal, and that's why my fingers were between my lower lips, playing around and making noise. I wished I could make things better for the both of them. Kiss their beautiful lips, pull them close. I'd especially liked the idea of taking my brother's cock deep inside of me where it belongs. "Oh, haah, brother-"
"Hey, Desiree." My eyes blinked open to the sight of my brother standing right there, more than ready to bring the awkward to the situation and shock me back to reality. I chose not to. "What the-knock!" I scolded him, continuing to play deep inside me. I wasn't going to stop just because he couldn't figure out a door. Not when my family fucking fantasies were bringing me so close!
"Is that what you want?" He asked as he stalked towards me. I was still almost wrist-deep in my own sopping pussy so it was nice of him to help me fix that if he was going to stick around. Pulling my fingers out with a wet and slick slip. It was even nicer of him to drop his pants, and slip his dick right into my naughty, needy hole. I didn't have it in me to scold him. I wanted it, and it was exactly how I'd dreamed it would be. He fit like a glove, really tight and pressuring all the right edges. He didn't stress me out more than I could take, he just, made every moment magical. He summoned up stars in my eyes and a thundering applause in my heart. His lips stole my breath, locking lips with me as his neglected balls pulsed, pounded, and without any further warning released a completely scalding mix of potent seed right into my aching pussy. Incest sex wasn't what I expected this morning when I woke up, and it clearly wasn't what he expected either because he didn't ask if it was safe, or if I was taking anything, he just let it all out like any good brother should. And I, like any good sister, took every drop, hugged him close, and reminded him I loved him.