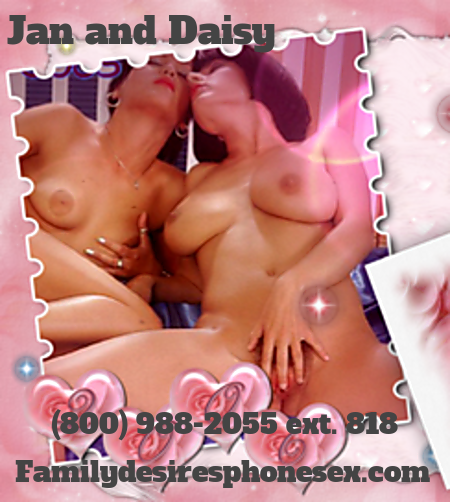 My little Daisy was showing, her belly getting round and her big lactating tits getting heavy. I asked that little slut when her last period was, and the bitch had the nerve to tell me she didn't know!
Well, me and my Daisy always take man meat together. I winked and asked if she'd been cheating on her mommy!
She said no, but I didn't believe her one bit! I grabbed that little hussy by her hair, and bent her over my knee. She was in for a bare bottom spanking! I slapped that fat ass of hers, and then again, and again, and again.
"No Mommy please stop!" My sweetheart was screaming, but I didn't listen to a damn word she said.
I wanted to know who this slut had been fucking without Mommy! I saw her little cunt starting to leak, getting all oiled up with pussy lube. She was getting turned on from this! I spanked her until she cried and her ass was brighter than Rudolph's nose!
"It was Mister Harrison!" She finally screamed! Mr. H was ancient when I was in high school! What a filthy grandpa fucking little whore!