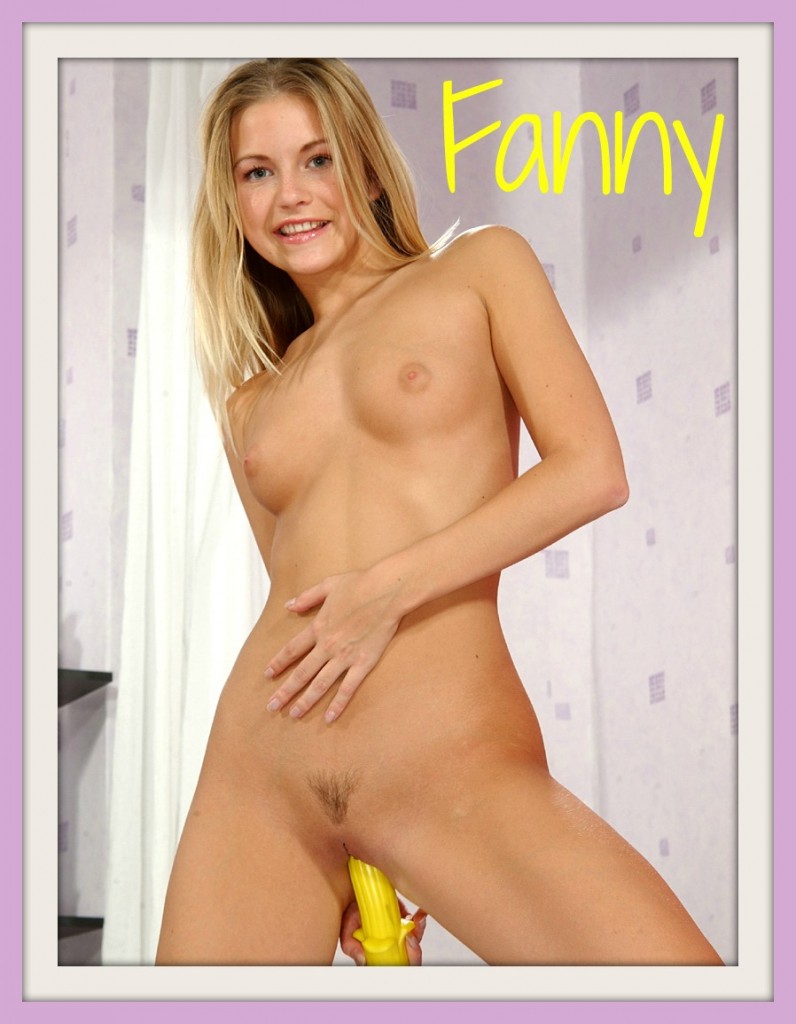 Hi there daddies! *giggles* I am your little fanny slut! Ever since I knew what a pussy was, I couldn't help but to stick anything I could in my holes! When I found out about a boy's penis and where it could go, I couldn't help but to become a little whore. I loved to fill my kitty up with foreign objects! I loved fucking the boys at school too! I really hit jackpot when my grandpa came to stay with us. He was hung like a horse! He had to stretch out my pussy with his monster cock! I wanted to feel it in my tummy!
Thankfully my grandpa was a creepy old perv. When I showed off my cute little body to him, he got so excited! I still remember the first time he fucked my tiny little kitty! I think he turned me into a full blown nympho! I still mess around with grandpa today, and everybody else who has a big fat cock!
Come play with your little fanny slut!