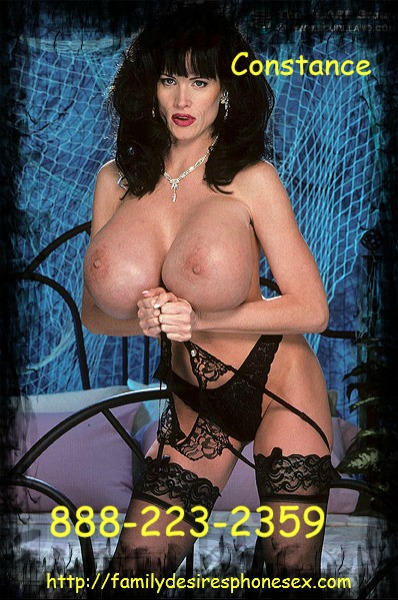 Think back to when you were a teenage boy. Your parents split up and you were forced to stay with your eccentric old granny. She acted like she was still a young girl, wearing short skirts and her tits hanging out. That was me. I never wanted to be one of those nice little crochet and cookies grammies who reeked of old lady perfume.
Watching you waste your time playing stupid internet games, I decided to give you a lesson. I turned off the internet service and told you that it was time to grow up and be a man. I dropped my skirt and pulled off my blouse, letting you see a real woman's body. Huge tits and a woolly bush.
Your eyes bulged out like your cock as I dropped to my knees and unzipped your pants. I didn't say a word as I slid that boy meat right between my tits. Oh, my, your pre-cum was so good. I wanted that cock bad. I climbed right up on your lap and dropped my hot box onto that shaft. My tits were in your mouth, muffling the moans.
We never did turn that internet back on. You were such an eager learner that grandma's pussy purrs all the time.