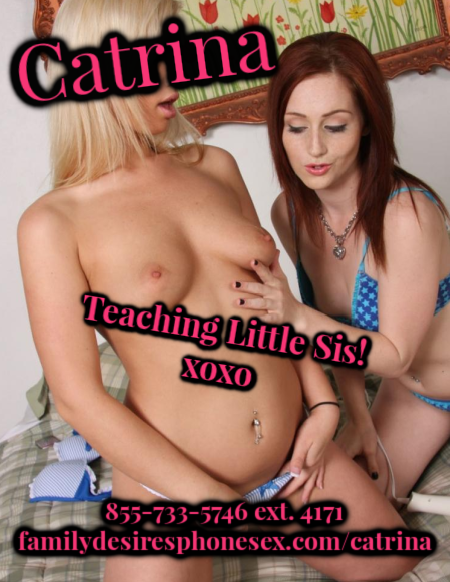 This year's Thanksgiving got a little crazy with all of the family stuff going on, I was so shocked when Daddy whispered in my ear that there was going to be sister fucking. I always love our family get-togethers so much, there's always something unexpected that happens though.
So, you can imagine how shocked I was when Daddy called me and my little sister into the family room. Everyone gathered around in a big circle sitting there watching us intently as we entered. "It's going to be okay," I whispered to her as I reached over grabbing her hand. Leading her to the center of the room I had her move to her knees in front of everyone.
Gently tugging her clothes from her body, I began placing soft kisses along her tender milky skin. My hand slowly reaching down to remove her panties as she slowly began to protest. "It's okay, don't stop me or they will spank you!" I whispered in her ear. Pushing them down as I began slipping my fingers against her wet slit.
"She's so wet!" I cried out pulling her back against me as I continued touching her. My other hand found its way to her hardening nipples as I whimpered. She was making me so horny as well.
"You girls are being so good." Daddy called out from across the room. As they anxiously waited for her release.