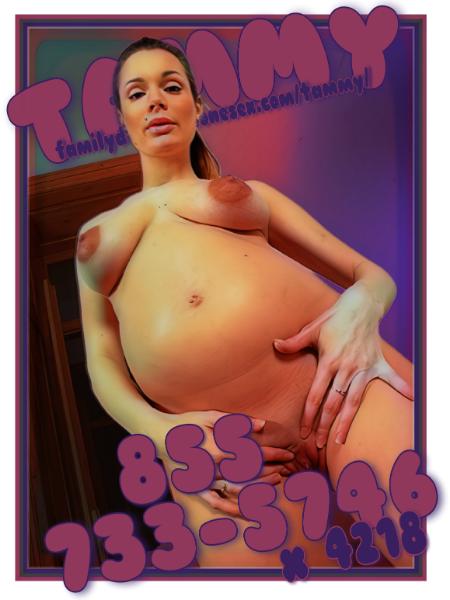 Yeah, I'm a pregnant slut!  What of it?!  Wanna know who else is a filthy pregnant whore?  Your fucking mother, what do you think of that?  You think you can say whatever the hell you want to me just because I have a bun in the oven and still want to cream every cock I come across?  Fuck that, I might be a sleazy fertilized slut, but I do have some self respect and I won't let anyone get away with treating me like I'm a piece of shit.  Unless I want them to, of course.
Why do you want to dick down an expectant mother, anyway?  What reason does anyone have for wanting to fuck some preggo pussy?  Are you going to give me some dumb bullshit about how much you love the way a big, pregnant belly looks as you're wailing away on my mommy hole?  What, do you like the way areolas look when they're all enlarged and stretched out?  Or are you going to get really far fetched and spout out some really idiotic drivel like you want to try to jam your jizz spitter into my uterus and try to impregnate the crotch critter that's growing inside of me?  What are you, a moron?
Fuck that.  I bet it's so you can blow your load inside of her and not worry about a future pregnancy scare, huh?  Of course that's it!  Just be real and tell me you want to creampie some whore cunt and not worry about paying support for 18 years and pounding a pregnant pussy is the best way to make that happen.  That's perfectly fine by me.  You don't have to be mean and call me names while you do it.  Do you think I'm just going to lay here on my roly-poly pregnant ass and take it?  Go fuck yourself, Pal!  I have plenty of lovers who want to go at my gash for all the right reasons.