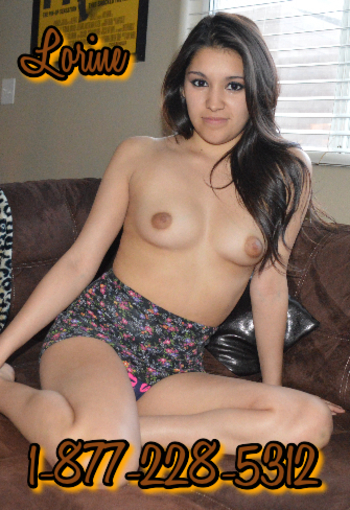 It happened again. Daddy came to see me while I was asleep. I get so excited waiting for nights that Daddy cums to visit me while I am asleep. I woke up while he was touching me…gently…unsure of whether or not he wanted to wake me up yet. I pretended to still be sleeping because I didn't want it to stop. Then I heard his voice. Oh, how his voice makes me melt. I was already dripping wet and wanting him so badly. Daddy makes this baby's head spin. I reached out to touch him but he told me to relax. I wanted to be a good girl for Daddy. I noticed that Daddy was wearing something soft, so I opened my eyes and Daddy was dressed in a Santa costume. I could see that his cock was out of his pants! Oh, Daddy!
He pulled me by my hair to his big hard cock and it pushed against my lips like it was commanding me to wrap my lips around it. Mmm, Daddy. I stuck my tongue out and slid it back and forth and up and down all over Daddy's cock. I wanted more. I could hardly control myself as his cock found its way down my throat. Daddy fucked my face for a while and then, as if teasing me, pulled his cock out of my mouth and got on top of me.
He started rubbing the tip of his cock against my panties. Yes, Daddy, yes! He told me I was too eager, but he didn't sound angry. I told him I wanted to be the best baby ever…that I wanted to make Daddy happy. "You will make Daddy happy," he said while he pulled my panties off. I am putty in Santa Daddy's hands.
Daddy put his hand over my mouth and I could feel him against my ass. My body shook. If only Daddy knew how much I enjoy his visits. "Shhh, baby. It will be okay," Daddy said while he thrusted his cock into my tight ass.