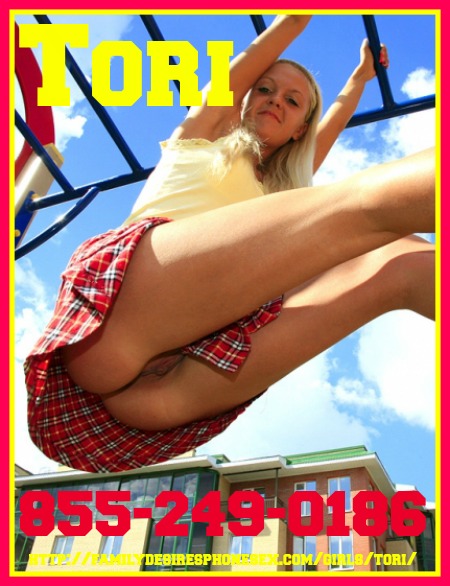 Today is Daddy's birthday, and as a gift, I won't make him work so hard for my tight cunt. I made him breakfast in bed and I was only wearing panties when I bought it in. He was so happy that he licked my nipple as he sat up to eat.
"Daddy, I have a surprise for you"
I put in the DVD that I had made at school. Daddy's eyes got so big when I appeared on the screen, on my knees in the middle of a football player huddle. I had these big cocks completely covering my face as I tried licking and sucking each one. Daddy threw his breakfast to the floor and laid flat on his back.
"Git your ass over here and sit on my face you, little slut!"
I sat on his face and rocked my pussy back and forth against his mouth. My eyes never left the tv and I watched myself sucking all of those dicks. The more I watched the wetter I got. I was riding Daddy's face like I was on a saddle. He was working his tongue like a tornado. I came so hard my juices were running down his chin.