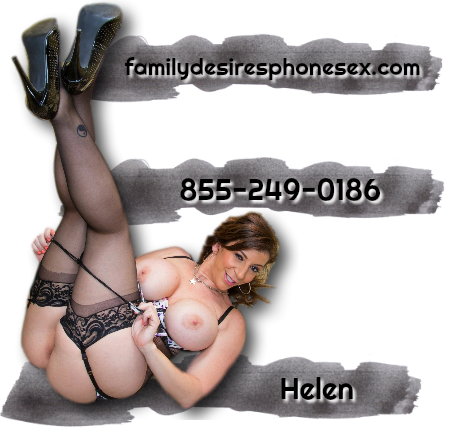 When I was young.  I remember sitting on the edge of my Mom's bed watching her get ready for a night out.  She would have soft music playing on the radio, her hair would be in curlers and she would have a robe on.  Once in a while she would look at me behind her in the mirror and make a funny face.  She would take such care putting her make up on.  Making sure she looked incredible for my Dad.
I remember the first time she let me touch her stockings.  She was finishing up her make-up when she asked me to go to the chest; that I was never allowed to open; and pull out a pair of black stockings for her.  I was a little bit apprehensive at first, she told me to go on, it was okay.  When I opened that drawer and saw all the pretty stockings on deep red velvet I just stared.  She said, "Hurry up Helen."  I grabbed a pair of black ones, they felt so incredibly soft on my fingers.  I thought they were the most wonderful things in the world.
My Mom took them from my hand, removed her robe, then started to put them on.  Her bra and panties were amazing! I had never seen them before as she was always wearing a robe when she wasn't dressed yet.  I remember the lace, the garter, the way the fabric of her panties almost seemed to shimmer.  I watched intently as she put her stockings on, making sure they were straight and hooked to her garter correctly.  I thought she looked beautiful!  I couldn't wait until one day I could wear those things as well.
Now that I am older, I love stockings; as well as all lingerie.  I know that there are some of you who have fond memories just like mine.  I also know that some of you like to wear those wonderfully soft, and sumptuous articles of clothing.  You can try on my things any time you wish.  I will gladly share.
xoxo