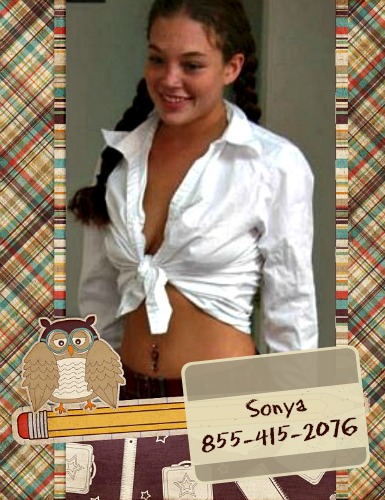 Sister Catherine is not only a Teacher but she is my great aunt.  Do you know what it is like to be in school and have your Great Aunt as a Teacher.  I mean it's bad enough that she was my English Teacher, but she is also a Nun. 
When my Mom told me that she was putting me into Catholic School I thought it was a horrible idea.  She said that my friends were no good for me.  That they were horrible heathens.  Her answer was to take me out of public school and make me go to Catholic School.  Lucky me right?  I lasted a whole two months.
First of all I know very little about the Catholic Religion, so that sucked.  I also found out that most people who go to Catholic School are fucking douches.  Especially the girls.  Snotty cunts if you ask me.  Anyway, I ended up in my Great Aunt's class.  Oh joy.  I thought to myself, I'm going to get kicked out so I never have to come back here, so I set out to do just that.
Before going into my Great Aunt's class I would pin up my skirt, take my panties off, and rig up my shirt so that my tits were almost visible.  I thought she was going to die.  She told me that I was going to Hell.  My response? I don't care.  I would say the word "Fuck" after each line I read out loud, I would pretend I was fingering myself while I was sitting at my desk.  I even told the Priest that would come in sometimes that I wanted to go down on him in the Chapel.  Hence me only lasting two months.
During this time, my Great Aunt would constantly call my Daddy.  She would tell him everything I was doing thinking that I would get punished.  I never got punished.  My Daddy was so worked up after one of these phone calls that when I was sent home we would pull over somewhere and he would fuck me, or I would suck on his dick, or I would  put my school uniform back on and show him what I did in class.  Hmmm, now that I am thinking about it, perhaps my time in Catholic School wasn't really all that bad after all.