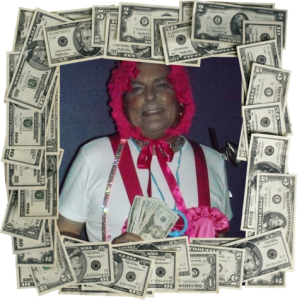 Well, well, well. It seems our Sissy Fairy Fag mascot has gotten her self in a pickle once again. When will our sissy ever learn?
It is that time of year, time for all of the superior females here at Fuckalicious to take a long over due, well deserved vacation. Mistress Levi has made her expectations clear, our Pay Piggy needs to meet her demands by Friday, July 18th or we will all have the pleasure of outting our Blackmail Piggy for the whole world to see.
We had so much fun last year at the condo on the beach, talking to Sissy and teasing her about how she wasn't there to enjoy it with us. To serve us hand and foot in her pretty little Sissy maid outfit. And about how she almost got caught for real by being careless and having a piece of mail go to her house.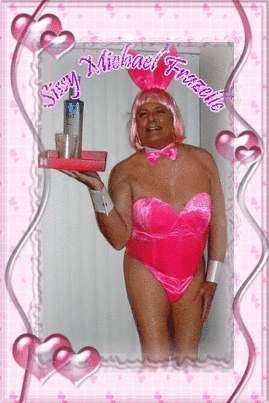 How adorable it would be to put Sissy in her beautiful pink bunny outfit and have her stand on a busy intersection in her home town with a sandwich board that says "I am M*****l F******e and I am a Sissy Fairy Fag" Or maybe I could just put her full name out there instead of using *** !. You never know what will happen if Sissy doesn't meet the deadline Mistress Levi has issued!
Sissy really does love being outted and humiliated just like the Tinkerbell Transvestite that she truly is. She hates having to dress up in a suit and tie and go to work everyday as a fake man. I for one would love to see Sissy at work in her pretty pink dress with big hoop earrings, wig and makeup.
We are all cheering for you Sissy, hoping that you meet Mistress Levi's demands. But deep down in our heart of hearts we all would love to see you not make it so that you never have to be a fake man again. We like you so much better as our very own Sissy Girl!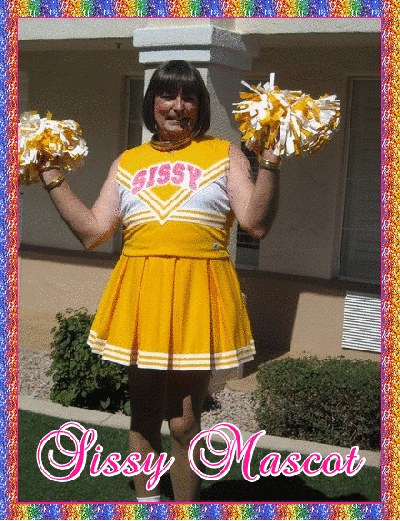 Shake it to the left,
Shake it to the right,
Come on Sissy, win this Fight!