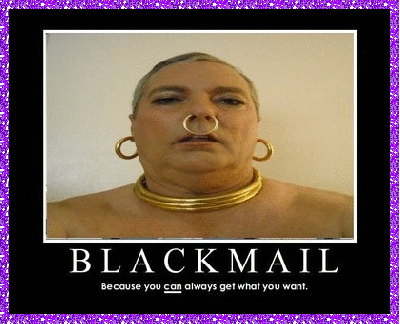 Sissy, our very own Blackmail Nose Ring Piggy Pet is not doing as she should. Mistress Levi has put the word out to all the Fuckalicious girls to out and humiliate our mascot once again. Can you believe that our Tinkerbell Transvestite is not being an obedient Piggy Pet?
Mistress Levi is the head bitch in charge and if anyone knows how to keep a Pathetic Pansy Loser like our mascot in line, it is our very own leader! The game of blackmail is one that Mistress Levi never loses, so for Piggy Pet to even dream of winning this one is just another pathetic fantasy. 
Now I think that our Fairy Fag should take that new pretty pink bunny out fit and switch out the bunny ears for piggy ears, change that cute cotton tail to a curly piggy tail and wear this pretty piggy ring that I have found. It is time our Piggy Pet become a piggy for real and go out in public snorting like the piggy she is!
It is high time everyone knows just how pathetic our Piggy Pet is. One of these days one of her fake man friends is going to be at the mall and see her in all her pathetic shame and humiliation. 
Of course at the rate that our Piggy Pet is going, not meeting Mistress Levi's demands, she may be outted sooner then she thinks. Her fake man name may just accidentally slip into the text of a blog. Then anyone who googles it for her fake man job will find her here in all her glory! What a shame that would be.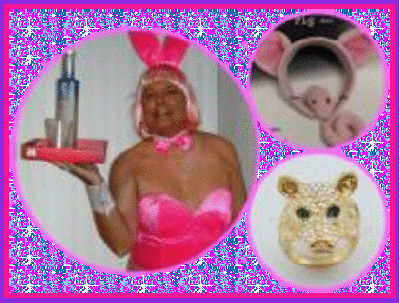 Blackmail Piggy Pet Poem
Look at her all dressed up
Looking like a buttercup
Pretty in her dress that's pink
A little fairy just like Tink
She really wants the world to know
That she's a sissy all a glow
Her tiny winky you can't see
A little clitty it should be
When she reads the words we write
She wants to squirt with all her might
But Mistress Levi has control
And teasing Sissy is her goal
She let's us all join in the fun
We heap it on by the ton
A Blackmail Piggy she will be
So we can frolic by the sea
You see it's our vacation time
And that is always on  Piggy's dime!