If I had to pick my favorite kinky Family Fucking sessions me and my cousin Crissy have had. One day cums to mind. I am so glad she is such a toiletry tramp!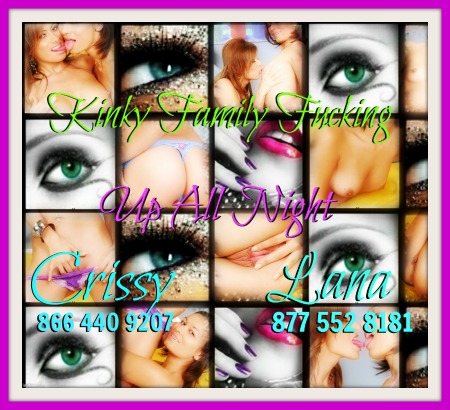 "Lana! Have you seen my lip gloss?" she yelled from the bedroom. I hollered back that I had not, but she was in a panic as she always is when something stupid makes her run late. "Fuck! Where could it be! Dammit Lana I just bought that!" I sighed and told her she could use mine, but she is very picky. I could tell that just sitting on my ass would only piss her off, so I got up and started to rumble through the couch. "I'll look out here Crissy." under the couch, under the coffee table, in her purse, the bathroom, kitchen, I looked everywhere. I started to tell her it may be in the car as I entered the bedroom, and stopped dead in my tracks when I realized just exactly what my cousin was up to.
"Are you sure you can't find it?" Crissy, my dirty cousin Crissy, there on all fours, naked, smiling, and with a tube of $75.00 strawberry lip gloss sticking out of her ass. What a whore. I approached her slowly and grabbed her lip gloss and carefully opened the cap as I left it inside her anal cunt. "Squeeze it, let me put some on Crissy". Her muscles were just fantastic, and she managed to get just a drop on the tip. Grabbing her ass cheeks I held that tube inside and dressed my lips. Grabbing the tip with my teeth I started to tease her ass with it as I reached into her pussy and asked her what other things we could stick inside her holes. I looked over at her make up vanity, and got a evil little thought as I grabbed her aerosol can of hair spray. "How far can we dilate your ass do you think?" I found lip gloss makes great lube and began to insert that cold can of spray. Her backside opened up nicely for her new metal lover. Even as I slowly fucked her anal cunt, she was begging for more objects to fill her up.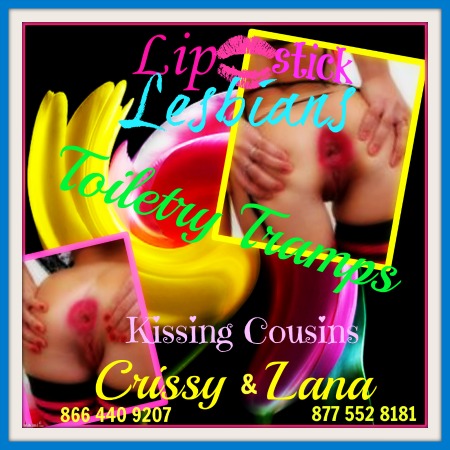 As the evening progressed, with every new object that she had in her make up vanity, I turned my sweet Chrissy into a toiletry tramp!