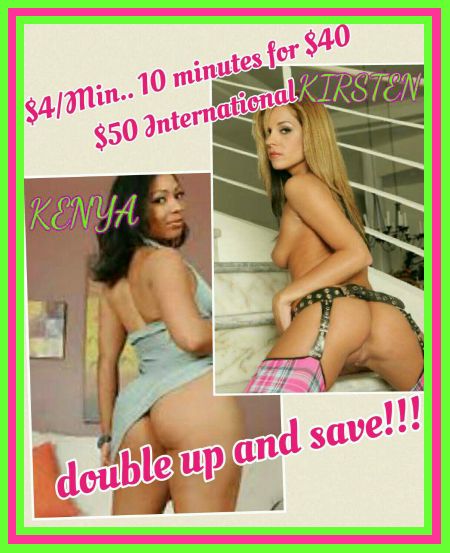 I'm such a little bargain hunter, I just can't pass up a sale even if I spend my very lay last for the week. I found myself stuck in the underwear section trying to convince myself that I didn't need a knew sheer bathrobe to match all the underwear I had in my hands. I couldn't bring myself to pass up such an amazing mark down so I walked straight to the counter and left with everything.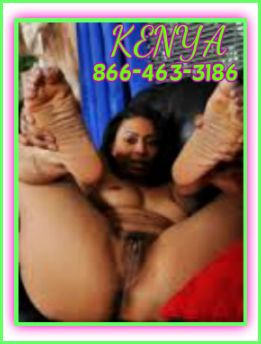 When I got back home in was a little disappointed with my lack of control but you can't beat savings like that, they'll get you every time. After I settled in I logged in to take a few calls for the night. My very first call was a special for 21 minutes, now in love to really work a special because I know how good an amazing deal feels. We couldn't even make it passed him shoving his big big cock deep in my asshole before I heard the line go dead. I was 3 fingers into my pussy when he left me hanging wet and needy.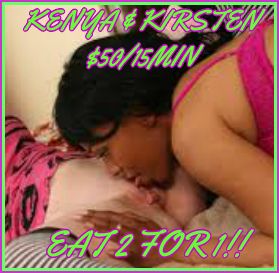 A two girl call came in to put me out of my misery before I lost it. Kirsten's caller really wanted to see her fuck a black pussy. I was more than excited to lend my helping hand to them both! Kirsten knew just how to send me over the top! She knew I was still hot from the way my last caller had left me and I was just so excited to spill over for her. He wanted to sit back and watch us get started as she pushed her thick tongue into my wet pussy. She got excited when she tasted how much I had already came on myself. He was loving being able to see her devour my delicious chocolate pussy.